The L&D Forum Management team have chosen two very worthy Charities, The Mary Peters Trust and the National Cystic Fibrosis Trust, who will share the proceeds of the sponsorship monies raised for the Forum's 'Pick and Mix of Sport' Challenge and the Charity Raffle, taking place in the President's Dinner.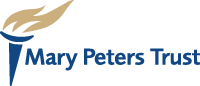 The Mary Peters Trust:
The Mary Peters Track is Northern Ireland's Premier International Athletics Track, on the outskirts of Belfast, set in the heart of the Lagan Valley Park. This beautiful idyllic setting is surrounded by 30 acres of conifer woodland with panoramic views across the Lagan Valley. The Track nestles amongst grassy banks and trees making it a natural amphitheatre. A network of forest and mountain bike trails surround the track leading to Shaws Bridge and the Lagan Towpath.
Host to International Athletic Competitions it is also home to Athletics Northern Ireland the Governing Body of Sport for Athletics. The Track is open daily from 09.00 – 21:00 Monday – Thursday, and 09:00 – 17:00 from Friday – Sunday. It is ideal for those wishing to compete at the highest level or for recreational leisure activities. It also attracts large numbers of walkers, joggers and mountain bikes in the nearby bike trails.
Ideal for visiting tourists who want to stroll through beautiful woodland and along the Lagan Towpath towards the Lock Keepers Cottage for afternoon tea. For Sporting Enthusiasts check out Athletics NI web site http://www.athleticsni.org/ for up and coming events including our Annual International meeting held in July every year or bring along a Picnic and watch our Local Championships. Home to a number of Local Athletic clubs it also attracts other athletes from different Sports.
The Track is named after Dame Mary Peters who won Olympic Gold in the Women's Pentathalon in Munich 1972, breaking the World Record. A statue is erected in her Honour and overlooks the start of the 100metres.She represented Northern Ireland at every Commonwealth Games between 1958 and 1974. In these games she won 2 gold medals for the pentathlon, plus a gold and silver medal for the shot put.
She was appointed CBE in 1990, having been appointed MBE in 1972. In 2000 she was appointed Dame Commander of the British Empire, and in April 2009 she became Lord Lieutenant of the City of Belfast.
The National Cystic Fibrosis Trust
Working towards a brighter future for everyone with cystic fibrosis by funding cutting-edge research, driving up standards of care and supporting people with the condition and their loved ones every step of the way. See the website
Says Forum Secretary, Elsa Witherspoon, "the reason we chose this charity is because one of our Branch members has a five year old daughter who suffers from cystic fibrosis."
For more info and to take part in the Charity Challenge, please click here.